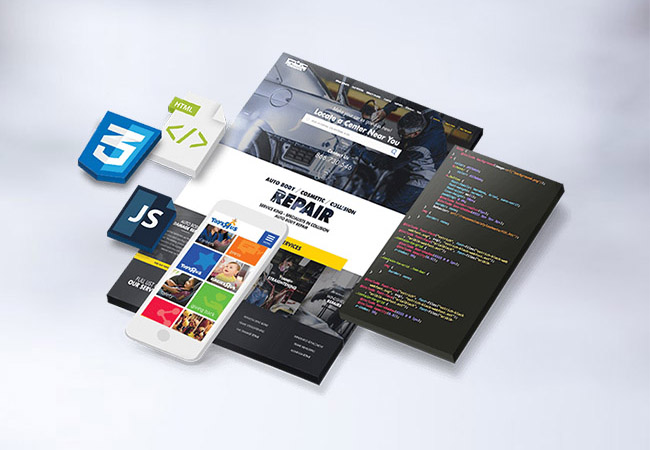 Q-mobile offering a wide range of services which range from designing, website development , promotions, website content management, e-Commerce soultions, web video, custom application development and many more. We have been developing website that do real business. Every great & big business idea takes wings with the launch of a professionally designed website. Internet has redefined the way business is transacted and your website is the gateway to these business opportunities.
We live in a digital era where a prospective customer learns more about you and your business before even setting foot in your shop. A good, well branded website increases trust for your future clients. Q-Mobile's web development services can help you get the perfect corporate website that creates loyalty, brand value and trust for your current and future customers.
Hire web developers from our web design agency to create web designs that takes your business to the next level.
Contact Us today to kick start your web development project right away.
OUR WEB DESIGN AND DEVELOPMENT PROCESS
Understand the scope of the project

You'll tell us the scope of your work along with your business, technical, and operations requirements. This phase is essential for laying the foundation for the web development and ensuring you end up with the product you need.

Analyze the project

Once we have all the information we need from you, our web developers will take a deep dive into the project to make sure they understand the key data, including repetitive data, timelines, scope, and any risks that are involved.

Develop the right team

At Q-Mobile, we have a wide range of talent in our developers. We'll put together a team with the right skill set to meet the unique needs of your particular project.
Get to work

With the scope outlined and analyzed and the best team in place, we'll get to work developing website that meets all of your requirements. Our programmers will stay in contact with you throughout the process so you'll never be caught off guard or end up with surprises at the end.

Deliver

Once the work is complete, we'll deliver your website to you. We'll make sure it has gone through QA and testing before the website launches, and we'll be there if you need upgrades, maintenance, or additional support.
WE PROVIDE SERVICES IN VARIOUS FIELDS.
PSD -HTML
WordPress Websites
Custome Coding
Landing Page Design
Ecommerce Development
Interactive Websites