WHAT IS A CALL CENTER SOFTWARE?
A call center software enables the company to handle customer interactions. Traditionally, a call center has been equated with only voice interactions. But, as time progressed, the customers have moved on from only voice calls to other mode of communication. With a call center software the agents can place outgoing calls, handle incoming calls, track key call center metrics, perform workforce management, and upload automated scripts.
The customers are no more dependent on just one channel to reach the customer support. There are plenty of options available – live chat, social media, email among others. Having Qmobile customer support ensures customer satisfaction and improve the level of customer engagement.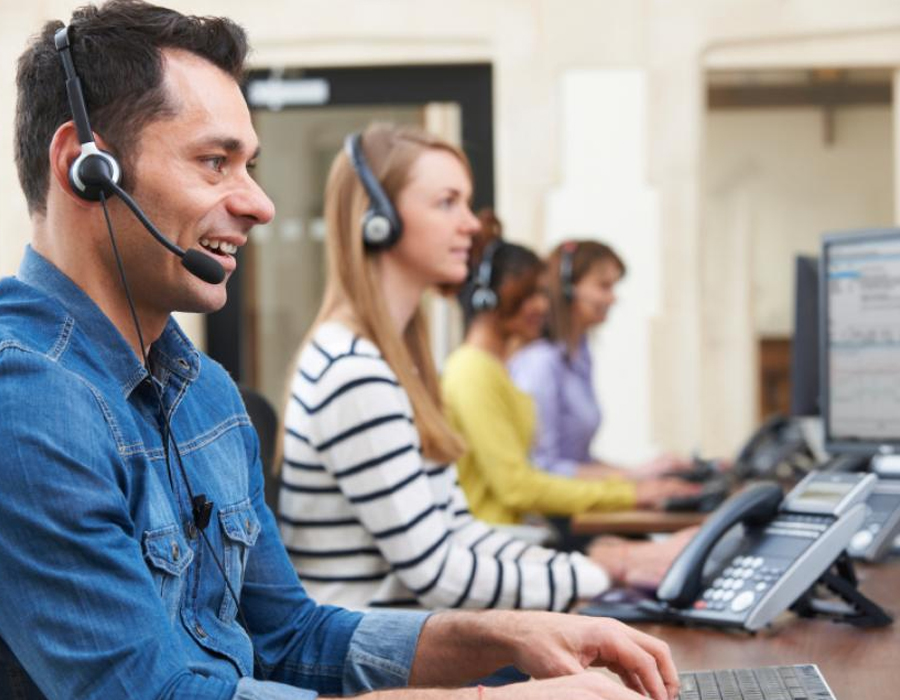 WHY QMOBILE CUSTOMER EXPERIENCE?
Manage Inbound Operations
Enable your agents to handle queries efficiently with Inbound Call Center Software and provide better customer services over calls and emails. Intelligently route the calls to most competent agents available in the queue to manage agent's efficiency and deliver exceptional customer experience. Power inbound call center solution with ACD, IVR and VQ Pass and reduce customer's waiting time.
Manage Outbound Operations
Make your sales proactive with various dialers such as preview dialer and predictive dialer that would increase agent's productivity. Auto dialers can easily detect when the call is connected with the customer and when it's an answering machine thus reducing agent's wait time. The major beneficiaries of Outbound Call Center like B2B, Banking and Insurance can upgrade sales scale exponentially.
Better Business Operations Management
With increased productivity of agents, you can manage your business more effectively with the cost reduction and better operations management. Allow your agents to efficiently handle all the incoming calls and make the outbound calls with right agent enabling tools. Monitoring agent's performance became easy with Call Center Software solution.
Connect Customers with the Right Agent
Route the customers to right agent to ensure first call resolution. Skill based routing can match the callers to most efficiently equipped agent in respective queue to increase customer satisfaction. Automatically route calls to agents based on customer's data, IVR selection, business hours, agent's availability and customer's preference.
Reporting and Monitoring
Monitor and supervise the calls in real-time using dashboards and improve first call resolution. Make agent-customer interaction better with call recording, barging and snooping in to deliver exceptional customer services. Monitor individual agent's performance by analyzing call summary, agent summary and customer summary. Track average call handling time, conversion rate and call drop ratio to make informed decisions for your business.
Smart Dialer for Better Coverage
Increase call connect rate using outbound dialer and save agents' time with smart operations. Reach to more number of customers with predictive dialer, it predicts the call drop ratio, analyze agents' wait time and automatically route calls to available agents in the queue. Optimize operations and improve productivity with progressive dialer wherein calls are connected to agents only when customer has picked up the call.
Empower your Workforce with Seamless Integrations
Fetch customer data in real-time by integrating with various in-house and third party CRMs. Automatically display customer interaction history in your browser to make conversations more personalized. Allow your agents to be well informed about previous calls, chat, emails before every interaction thus enabling them to deliver a contextual and personalized customer service experience.
Want to hire best people for your project? Look no further you came to the right place!