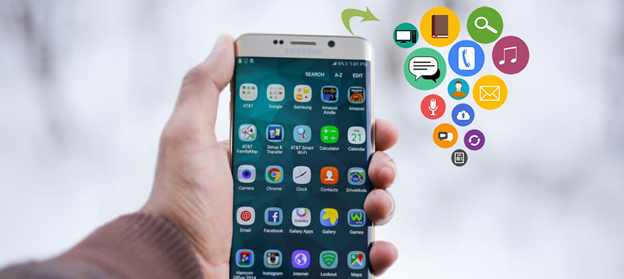 Over the past decade, Q-Mobile has successfully carried out over hundreds of mobile projects, providing consulting and mobile app development services for different platforms and various industries.
A lot goes into developing a mobile app that meets our eyes. We have a team of mobile app developers which assures that the resulting product is as great as the team that made it. A team that has more than 50 apps to its credit, this is the least amount you can expect. After all, excellence knows no boundaries.
Testing
---
A piece of software without bugs is nothing more than a figment of an over-optimistic developer; our developers are not spared. A team of quality analyst assures the application is tested against numerous test modules and is in the state of a product, not experimented when delivered to you. We hate bugs more than anything.
100% bug free app
---
We ensure that everything is perfect for your app
Our mobile app development agency finally launches your application on Playstore or the App store. We launch your mobile app development solution by fulfilling all your requirements and desired functionalities. Moreover, we also provide installation guides, test cases, and user guide for your convenience.
Support & maintenance
---
We ensure that your mobile app development solution gets 24/7. Our mobile app development agency provides 24/7 support & maintenance even after the app is launched. Whenever, you want help we are always there for you. Simply contact us and we will solve all your queries. Moreover, we also ensure that your application runs smoothly and consistently by providing periodic maintenance.
NATIVE AND CROSS-PLATFORM DEVELOPMENT
Our app development company
offers native mobile development
for:
Web Design
UI/UX Design Trends
Digital Solutions
To projects that aim to hit multiple platforms, we also suggest cross-platform development on:
Workflow Automation
Easy Setup
Testing & Support